Next, I explored a more graphical style, condensing our key features into simple pictures.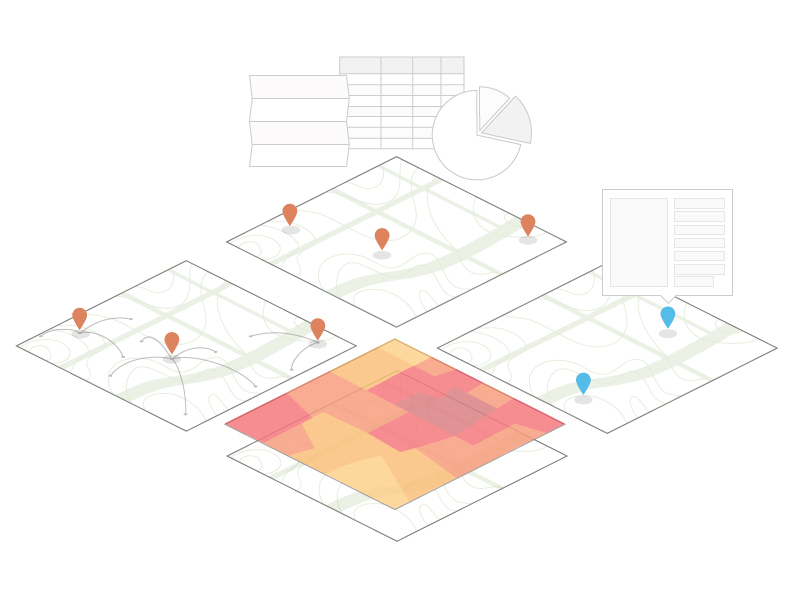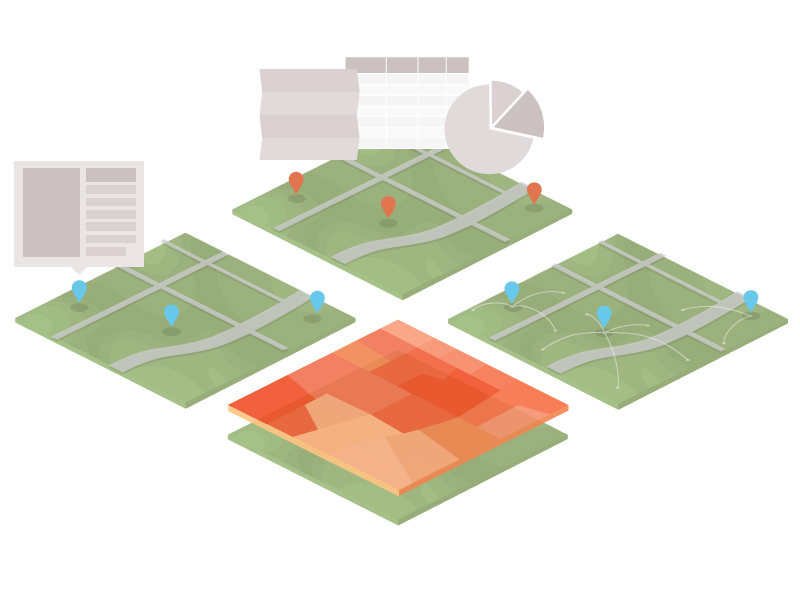 Final designs
In the end, I went with a flat look with minimal colors to help the map elements stand out.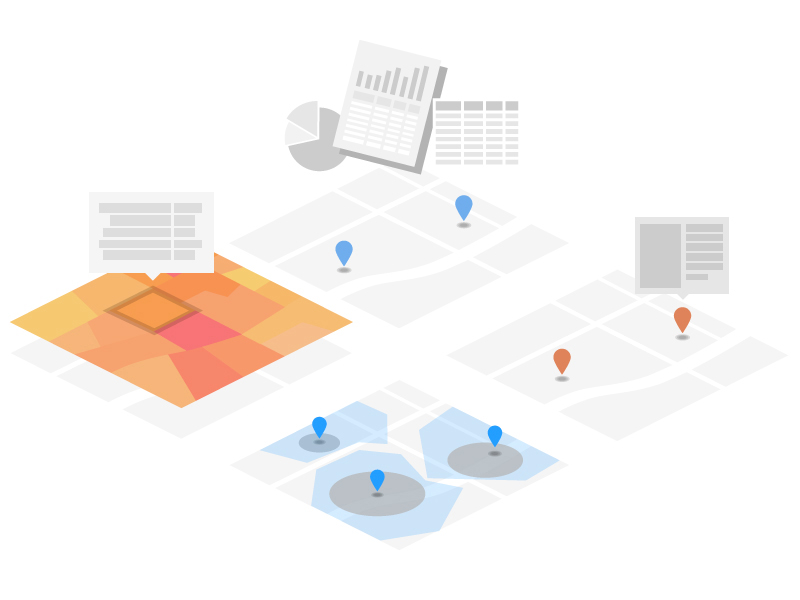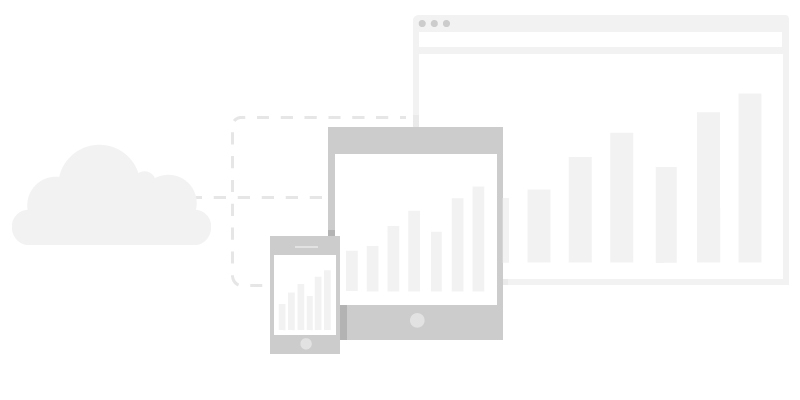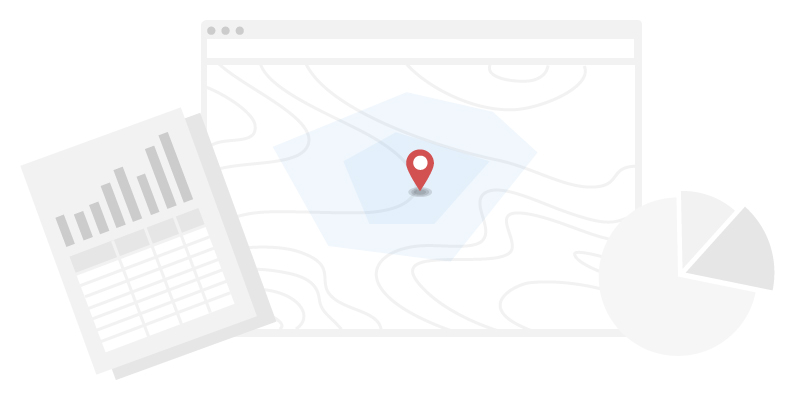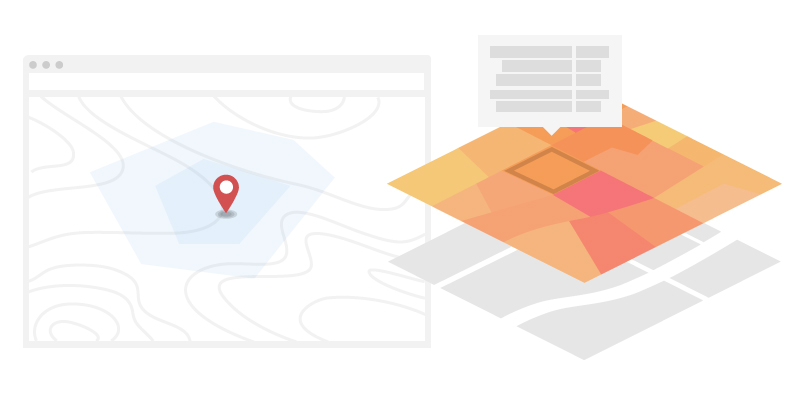 This modern style helped us stand out from our competitors' corporate websites. While large retailers loved the simplicity, this style also clicked with younger retailers, investors and potential hires visiting the website.