The problems our users faced were actually very different depending on the size of their business, but they all want the process to be faster.
Small businesses rely on free data. They use Google to search for competitors, government websites to look for census data and real estate listings to find potential locations. Business owners spend a long time collecting and organizing these data.
Larger businesses buy data. They use slow and complicated GIS software to analyse large amounts of location-based data. Analysts want an easier way to work with the data and a better way to present their findings to key decision makers.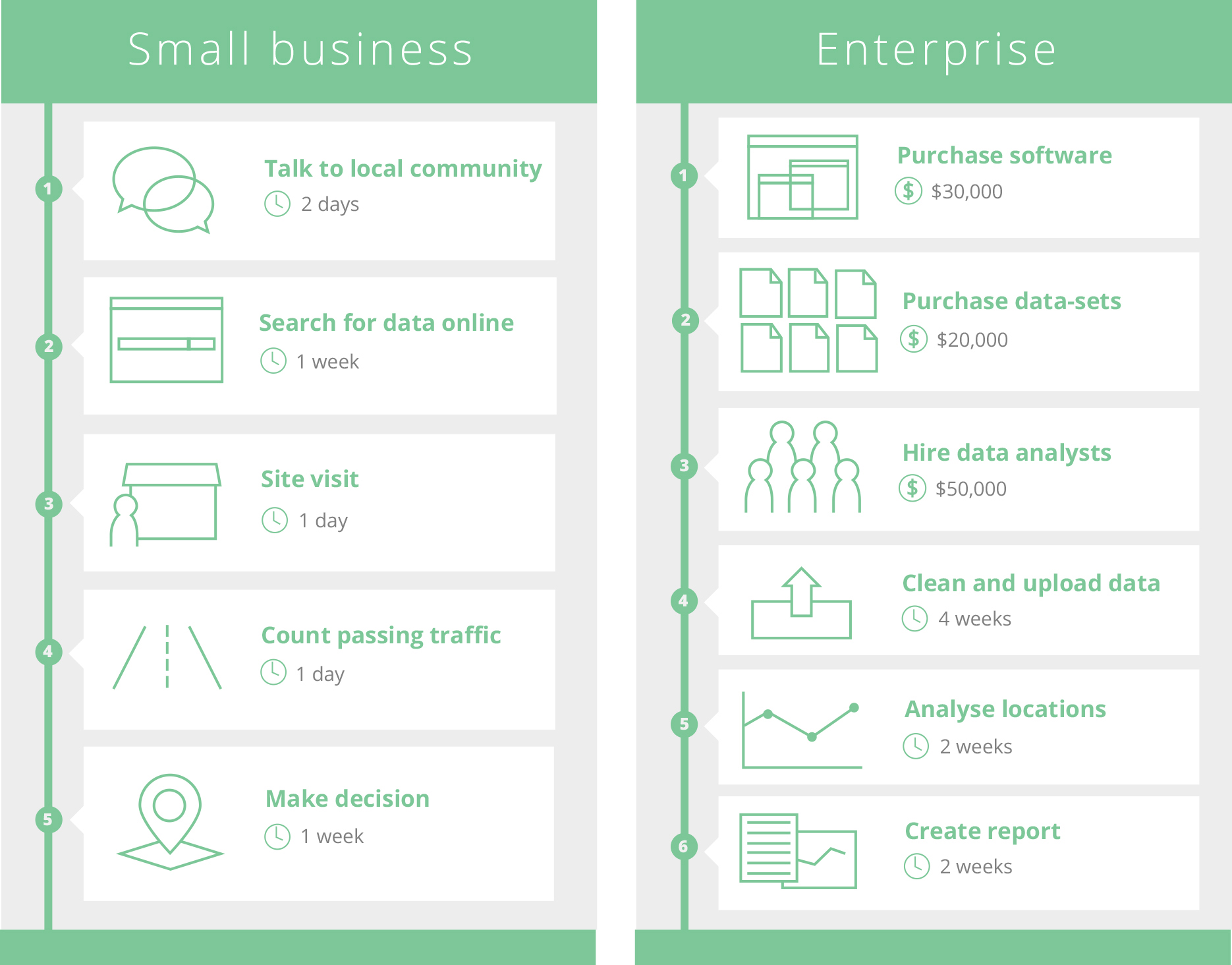 Our solution
We tried to create a platform to take in a lot of location-based data and show them in a meaningful way. We automate the repetitive work so business can focus on making decisions.